From all of us, to all of you, Happy Holidays and Merry Christmas!
No special 'Holiday' strip this year, just on with the regular story.
---
Here is today's Modem Problems from Matthew McAndrews: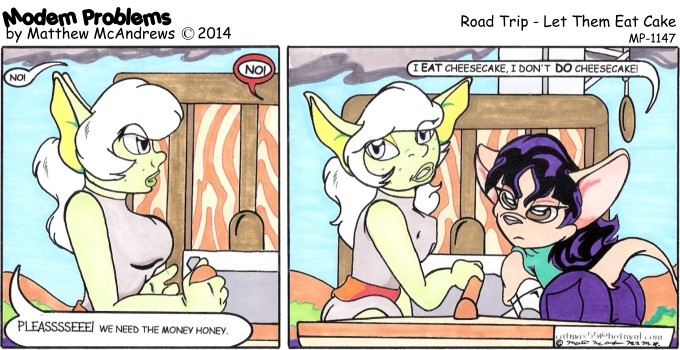 Matthew McAndrews' Modem Problems #1147 – Road Trip – Let Them Eat Cake – December 25th, 2014
Click on the image to go to the comic's website, or on the link if there is no image present here for you.